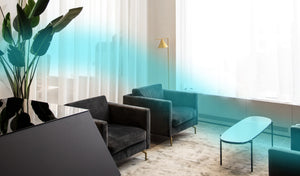 Expert Advice & VIP Support
Our Services
• Space assessment to determine the most efficient way to scent.
• Analysis of factors that can impact the strength of the scent (like the condition of the HVAC unit and its ducts and filters, openness of space, air flow, competing scents).
• Expert advice on choosing the right perfume for your space, and implementing your own seasonal fragrance rotation, or signature scent creation.
• Personalized support and VIP service for all of our clients. Consistent service visits with advance notice, and a full report following maintenance.
• Highly trained technicians in South Florida (Palm Beach, Broward and Miami-Dade). Not in the area? Don't worry! This is an easy, "do it yourself" system and we have a great customer service team available to walk you through installation and maintenance. Including support via, Text, WhatsApp, Facetime, and Skype. We have you covered!